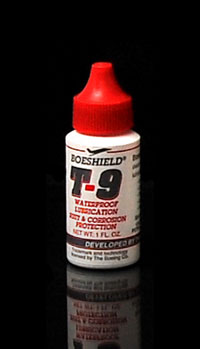 Boeshield T-9® is a solvent and paraffin wax formula developed by Boeing Aviation for long term metal protection. It penetrates into metal pores, displaces moisture and dries to a thin waxy film. Boeshield T-9® will protect guns for months, both in the field and in storage.
Directions for Use on Guns
Field Use: Spray on and wipe off. Repeat approximately once per week.
Storage Protection: Spray on and allow to dry. Repeat every six to twelve months. Respray and wipe off when ready to use.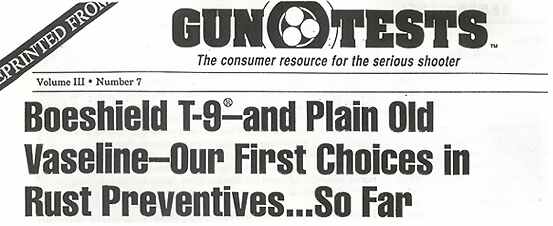 Gun Retailers