Shop & Woodworking Tools
For rust prevention and total tool care, use Boeshield T-9®, Rust Free™ and Blade & Bit™ on your shop tools and woodworking equipment.
Whether your bench power tools are well-worn from daily use or spend most of their time in storage, you understand the importance of caring for them properly to keep them in top working order. Nothing helps you do that more effectively than Boeshield T-9®—the only product you need to clean, lubricate and protect metal tools of all kinds, even those stored in a damp basement or unheated shed.
Use T-9 to protect against rust and corrosion, with no need to dismantle your equipment. T-9 stays liquid long enough to reach deep into the smallest areas of power tool table tops, permeating metal pores, displacing moisture, then drying to a thin, waterproof film that protects for months. The unique formula of solvents and waxes contains no silicone or Teflon, so T-9 will not pick up on wood surfaces or interfere with subsequent finishing.
On woodworking tool surfaces Boeshield T-9® topped all other surface treatments, in Wood Magazine's article on Rust Busters. According to them: "Except for the section treated with Boeshield T-9® all sections have completely rusted over…There is only one choice for protectant as far as we're concerned: Boeshield T-9®." And Chris Baylor, Woodworking Expert for About.com says, "To say I am impressed with Boeshield T-9® would be an understatement."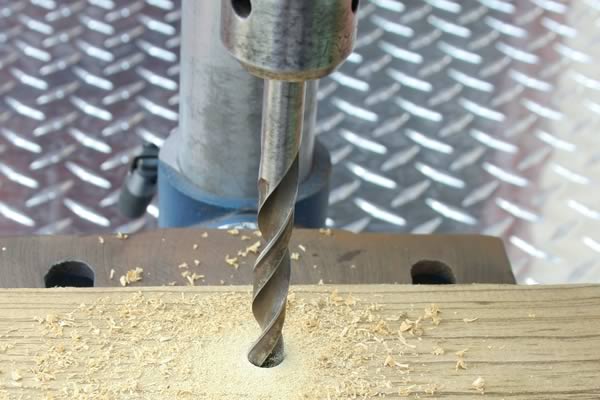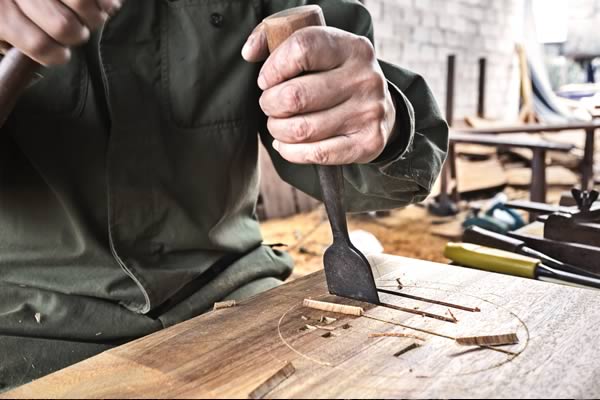 Use T-9 on:
Planer Joiners
Radial Arm Saws
Drill Presses
Saw Blades
Drill Bits
Chisels
Hand Tools
Protect working machinery. Spray T-9 on and wipe off. Repeat approximately once per week.
Protect in storage or severe environments. Spray T-9 on and allow to dry. Repeat every 6 to 12 months. Re-spray and wipe off when ready for use.
True aerospace technology. T-9 was developed and licensed by global aerospace leader, The Boeing Company, to fill a need for high-performance, long-term metal protection and lubrication. T-9's unique formulation of solvent carrier and paraffin wax coating was engineered to penetrate crevices deeply, displace moisture, dissolve minor corrosion, and leave a clean, waxy coating with lasting durability—without using Teflon, silicone, fluorocarbons, MEK, or acetone.
Reaches deeper. T-9 stays liquid long enough to permeate metal pores and seep deep inside the smallest areas to leave a durable protective coating—all without dismantling your equipment.
Perfect for coastal areas. T-9 is particularly effective for use in protecting all metals in salt water coastal areas.
Our guarantee. Based on more than 30 years of evidence, we know that Boeshield T-9® is the best product of its type on the market. But if you can find a penetrating lubricant/protectant that is better than T-9, let us know. We'll refund your purchase price.
Additional Shop & Woodworking Retailers
Shop and Woodworking Retailers

Further Information
To learn more about the features and advantages of Boeshield T-9®, click here.
If you have questions or need additional information regarding your specific application, we'd be happy to talk with you. Feel free to contact us during normal business hours, and don't be surprised when a real person answers!